What Is Velocity?
How do you calculate Velocity?
Agile's "Velocity" is a great predictive tool, but it's a bit of a misnomer. As traditionally measured, Velocity tracking gives little insight into a team's current pace (e.g. the quickness of engineering throughput), and instead focuses on the team's capacity for work in a given period. As a team-specific predictor of capacity it does well, but for getting a read on how quickly a team is able to move, it's rather poor.
A traditional Velocity chart, based on commitment: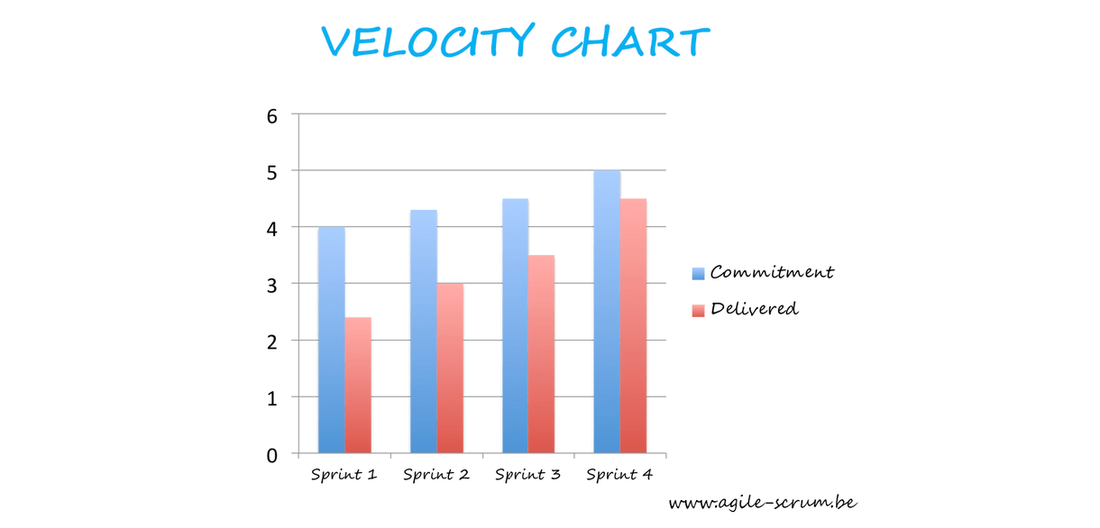 It would be great to pair this predictive power with a metric that could act as a more objective indicator of overall speed, showing the throughput of an engineering team over time, without overly biasing the contributions of individual actors. Why? Because then we could use this as a sort of health indicator for teams' ability to clear work, and we could do so based on hard data.
So what properties would make Velocity a successful metric?
It shouldn't care about the 'bigness' of any particular item, and instead track how well things move through the pipeline.
It should work independent of team size (staffing up doesn't necessarily make the team 'faster').
It should be relatively agnostic about individual contributions and things like personal time off.
It should excel at eyeballing relative throughput over time, not just on any particular day.
With that in mind, here is how Velocity works in GitPrime:
Start with all of a team's commits for a day.
Drop out the wonky commits that cloud up the data (merge commits or adding a library, for example).
Divide by people who checked in that day.

The output of this is a fascinating metric which we've introduced as our take on "Velocity." Early reports suggest this is an accurate bellwether metric to answer the question, "How are things going in engineering?" It's also a fascinating way to get a read on the health of brand-new teams, since this automatically includes a lineage of data from the same engineers before they started working together.
Still have questions about Velocity? Email us at support@gitprime.com or click on the chat icon in the bottom right corner of your screen.
---
---