How to Create a Service Account
Overview
Creating a service account allows you to import all of your organization's repos and manage API keys under one generic user and integration without having to worry about exposing access to personal repositories, permission changes, staffing changes, loss of repo access, etc. 
Creating a service email
In order to create a service account within GitPrime, you will need to create a service email address if you do not already have one for user functions in your organization. It can be anything from "service-account@myorg.com" or "repos@myorg.com". Once you have a functioning email you can add the "User" to your GitPrime account. 
This service email will need the appropriate permissions within your Git host in order to be able to import and manage your repos within GitPrime. 
Adding the Service Email to your GitPrime Account
Step 1: Starting on your GitPrime Home page go to the left navigation bar. At the bottom go to Settings > Users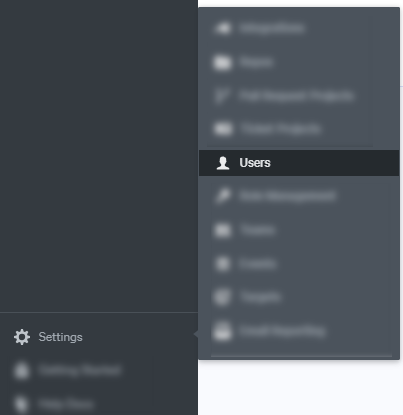 Step 2: Click the Invite Users button. 

Step 3: Type in the service email you created and then give the appropriate access and permissions that are needed to manage Integrations and Repositories. This service User should be set as an "Owner" so they have access to everything including "Manage Integrations". Their View Rights can also be set to view all teams and individual contributor metrics.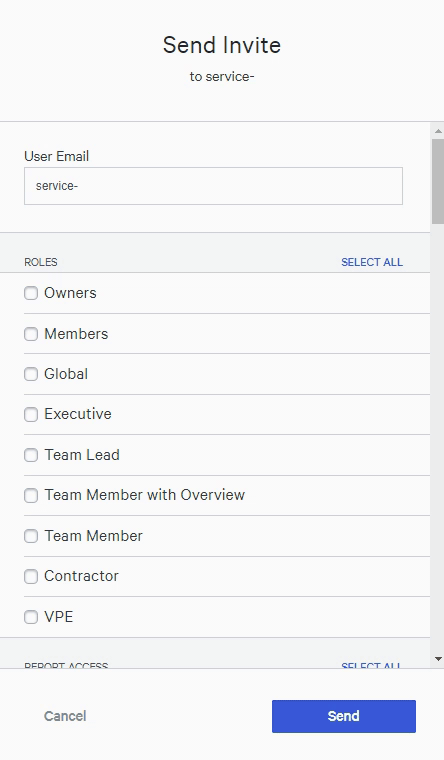 Depending on how you will use this service account, you can set the role and view rights as you see fit. The "User" will at the very least need permissions to "Manage Integrations" and/or "Manage API Keys" if the purpose is to have this service account manage the import of all your repos or manage API keys.
Step 5: Click Send.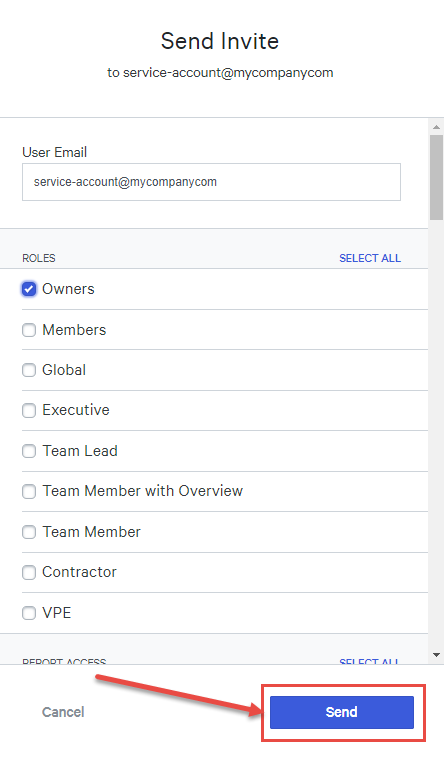 Step 6: You have successfully sent an invitation to this service email. Now you will need to access the service email and go through the steps of logging into your GitPrime account. Once you are successfully logged into GitPrime, import your repos and manage your API keys just like you would normally. 

Have additional questions about creating or using a service account? Email us at support@gitprime.com or click on the chat icon in the bottom right corner of your screen.
---
---